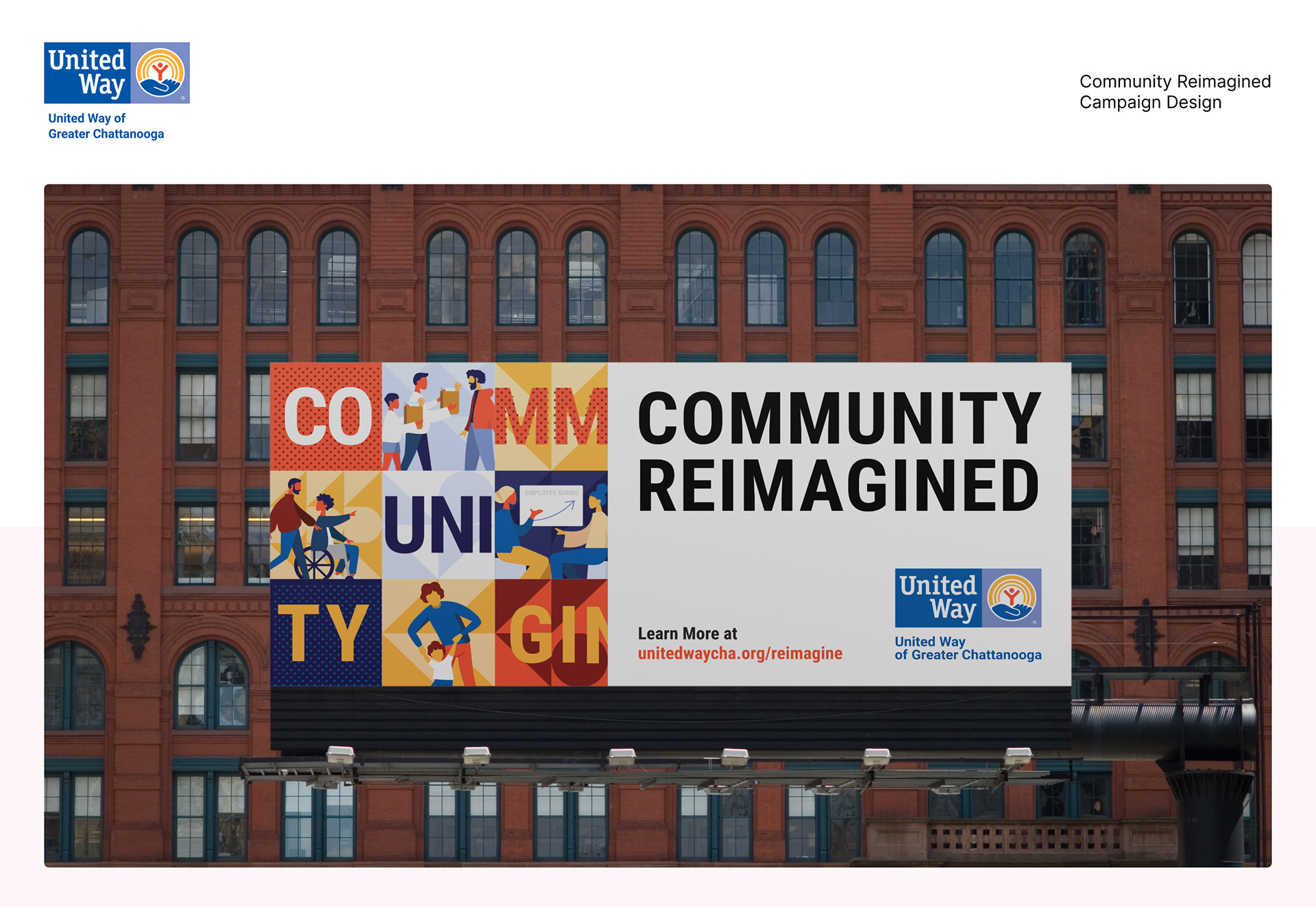 I always appreciate it when a client comes back with more collaboration opportunities. Before this engagement, I had served United Way of Greater Chattanooga with their rebranding and website design. So I was delighted when they returned for their Community Reimagined campaign.
United Way has always focused on building community and transforming it from within through local volunteers and donations. The purpose of the Community Reimagined campaign was to motivate area residents and businesses to get involved with United Way of Greater Chattanooga's many initiatives.
After listening extensively, the challenge became clear: telling multiple stories of community in a unified way. 
With United Way of Greater Chattanooga, the team agreed on using stylized illustrations instead of photographs to depict people and highlight relationships within the community. However, we did not want to risk alienating or misrepresenting any identities or groups. This same sensitivity inspired the color choices we chose. In addition, taking advantage of the 

Humaans

 library of illustrations created by Pablo Stanley, we had a great resource to help tell this story. The vibrant and high-contrast hues represent the differences and contrasts between assorted people, cultures, identities, and groups. The shapes fulfill two functions: to demonstrate differences through the depth of texture and to allude to patterns commonly found in various cultures' textiles and pottery.  
Client: United Way of Greater Chattanooga
Design & Creative Direction: Shammer Diaz