About the Project

Kauffman Construction & Restoration was in need of a new logo, business cards, and a basic way of being contacted on the web. As an overall goal, the new look would provide the company a look that would appear as they had been around for longer than they have.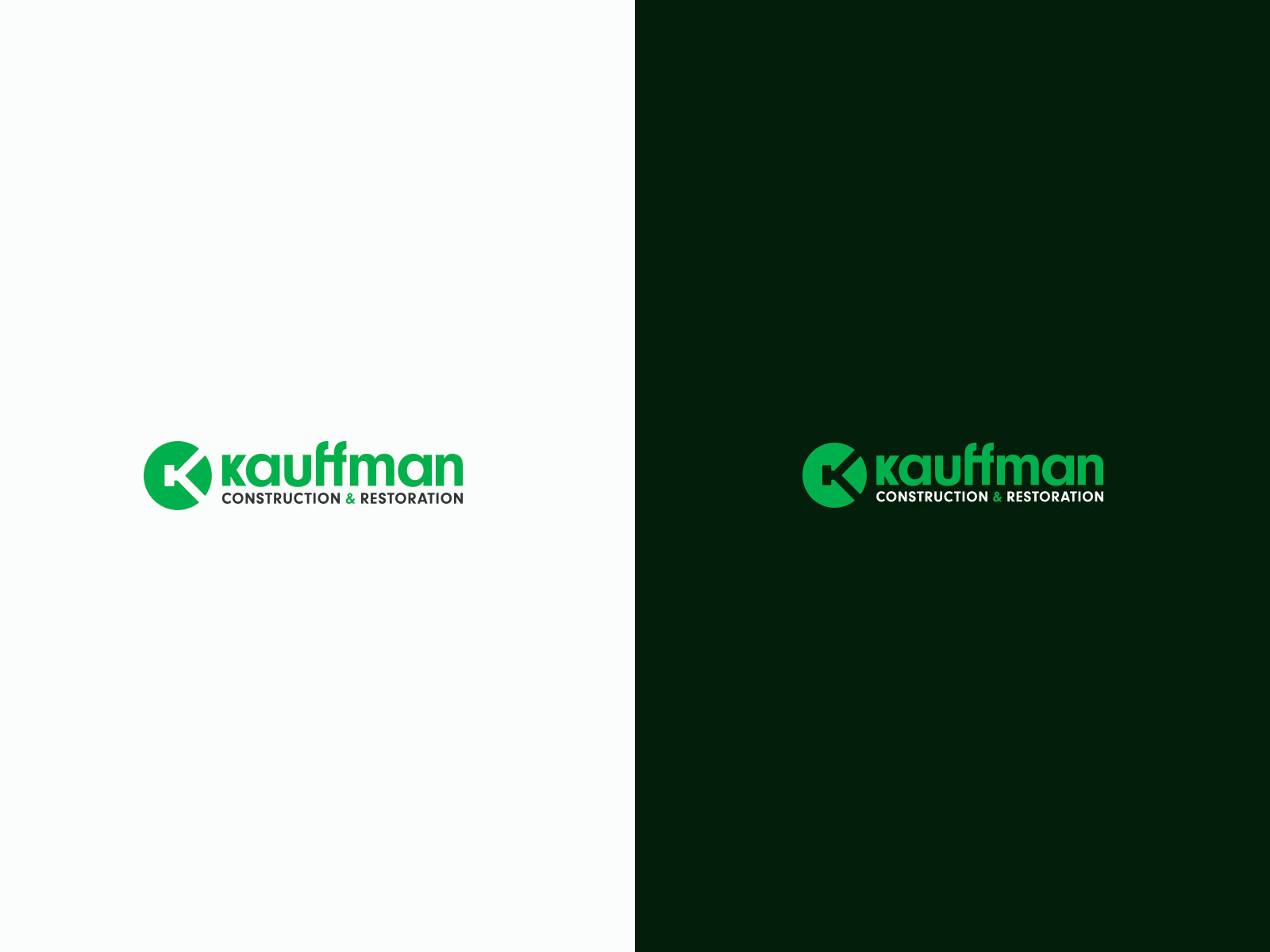 We led the design in this project from start to finish. That said, we began with the usual mood board phase in order to get a taste of where the Kauffman stakeholders wanted to take the brand. After setting course, we began to execute solutions for the new logo. When we arrived at the winner, we expanded the aesthetic into other pieces of their brand collateral. We provided mockups to show in-context renderings of how their new logo would be used. Once the design passed, we proceeded to create the landing page that would be used and shared across platforms.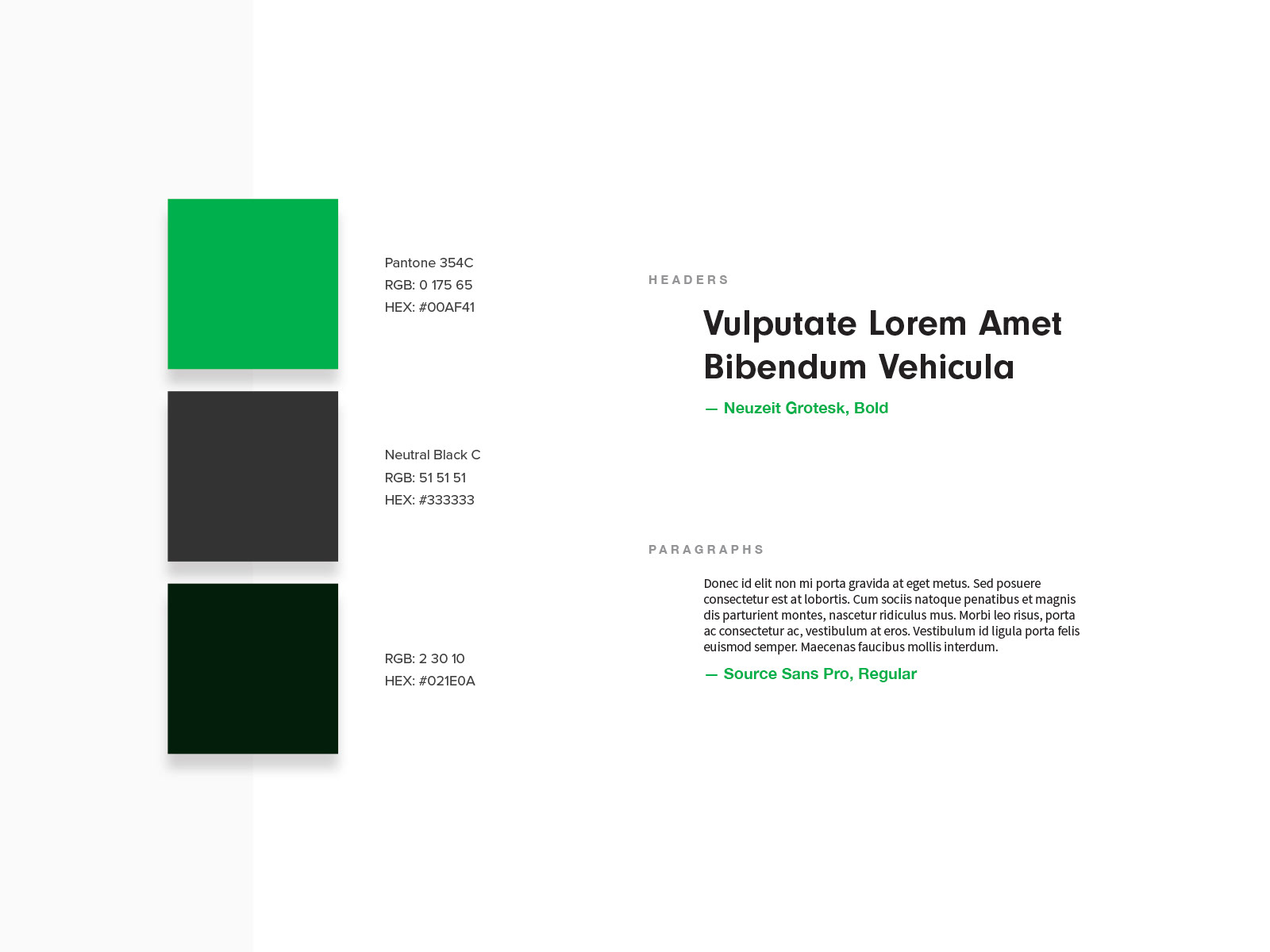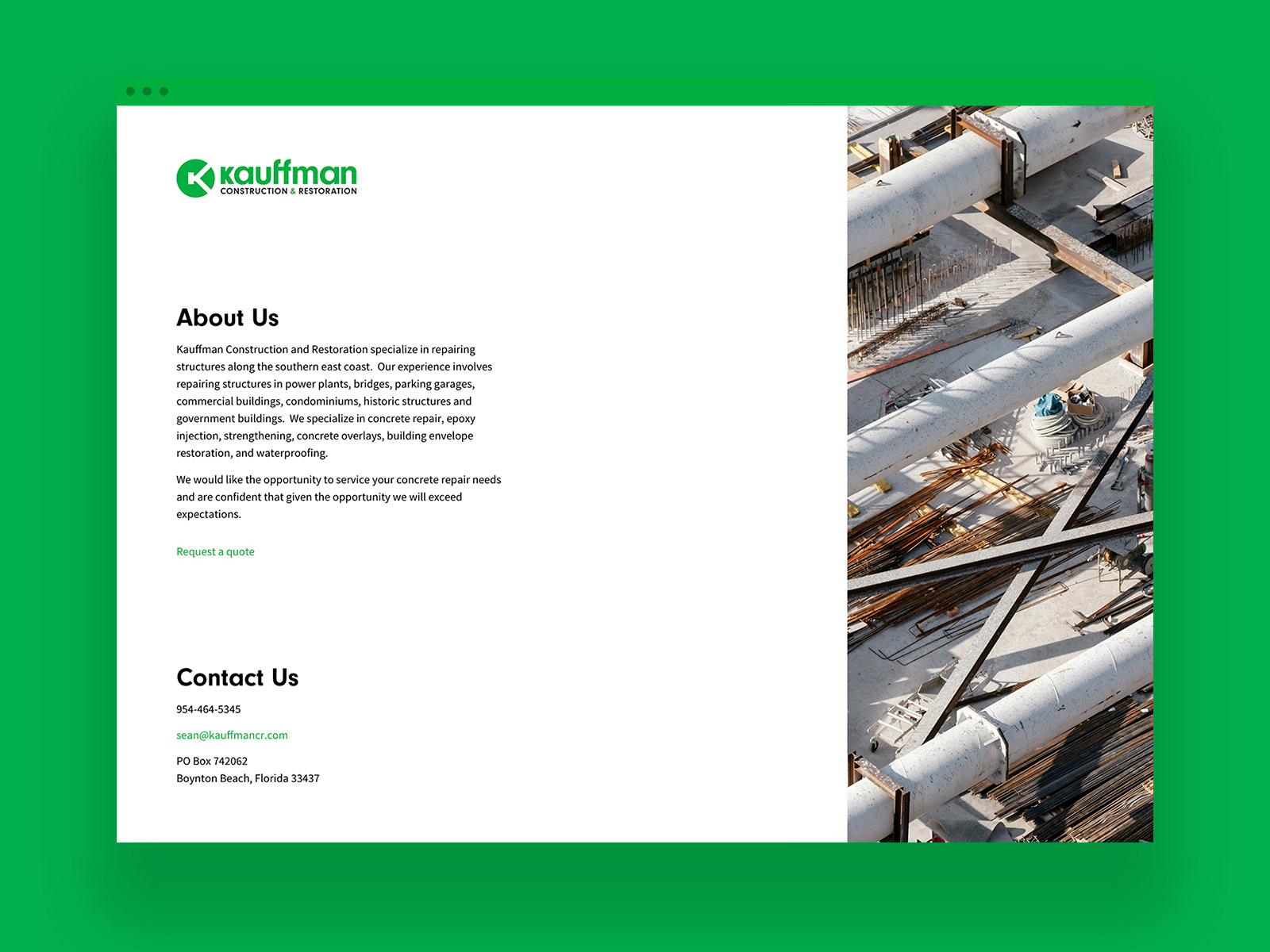 The new look we designed purposely referenced the timeless solutions created by designers in the 1960s and 70s. Doing so provided the company an aesthetic that felt as if it had been around for a long time—thereby meeting the goals established in the brief.